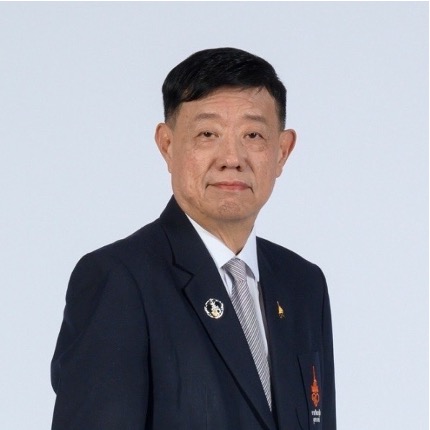 Associate Professor Thanuttkhul Mongkolaussavarat, Ph.D.
President of the Science Society of Thailand Under the Patronage of His Majesty the King
MESSAGE FROM THE PRESIDENT OF THE SCIENCE SOCIETY OF THAILAND UNDER THE PATRONAGE OF HIS MAJESTY THE KING
On behalf of the Science Society of Thailand under the Patronage of His Majesty the King, I am delighted to invite you to the 49th International Congress on Science, Technology and Technology-based Innovation or STT49, which will be held during January 23 - 25, 2024 at Hat Yai, Songkhla Province, Thailand. This event is our landmark and annual congress, jointly organized by Faculty of Science, Prince of Songkla University.
The significance of this year congress's theme, "SDGs for the benefit of mankind," cannot be overstated—it calls upon every individual to recognize and actively pursue the objectives of sustainable development. I am confident that this congress will not only facilitate global and regional networking, but also offer an unparalleled platform for scientists worldwide, especially in Asia, to collectively understand the pivotal role of science and technology in addressing global hurdles. By doing so, we can forge sustainable solutions that will serve the greater good of humanity.
Furthermore, you will have the opportunity to immerse yourselves in the breathtaking charm of a southern Thai city.
With utmost warmth, I extend a heartfelt invitation to all of you to participate in our captivating journey of scientific exploration and research aligned with the Sustainable Development Goals (SDGs).
Your collaboration is deeply appreciated, and I eagerly anticipate the privilege of your presence at this congress. Your active participation would be invaluable in shaping the future of science for the betterment of society.
Associate Professor Thanuttkhul Mongkolaussavarat, Ph.D.
The President of the Science Society of Thailand Under the Patronage of His Majesty the King